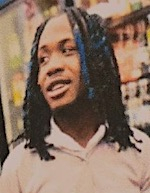 DeBRODRICK MONTREAL JONES
DeBrodrick Montreal Jones, 20, of Center, died September 18, 2022 at CHI St. Lukes in San Augustine.  Interment was in Thompson Cemetery, Shelby County.  Survivors include, Parents, Tammie Jones and SirRoderick Sparks; Children, Ezekiel Carter Hall "ZeKe", De'Zariyah S'Nyi Jones "DeDe", De'Brodrick Montreal Jones, Jr. "Deuce"; Sisters,
Kaliejha Johnson, Lanaijha Johnson, Amariyah LaRaye; Special Sister, Ciara Nichole Jones.
Service entrusted to Community Funeral Home, Center, Texas.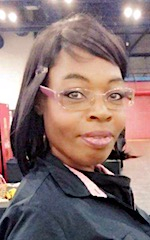 TINA MARIE JACOBS
Tina Marie Jacobs, 54, of Center, died September 19, 2022. She was born June 22, 1968 to James Charles Jacobs and Patsy Ann Handy.  Survivors include, Children, Lena Whiteside, Erica Miles, Joshua Jacobs; Brothers, "Big" brother, Jeffery Chumbly,"Little" brother, Harris Allen.

Services entrusted to Community Funeral Home, Center, Texas.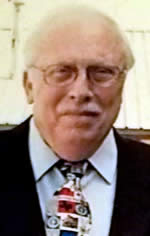 FRANCIS IRVIN McGRATH, JR.
Francis Irvin McGrath, Jr., 78, of Timpson, Texas, died September 21, 2022, in Timpson, Texas.  Interment was in Cold Springs Cemetery, Nacogdoches County.  He was born on September 16, 1944, in Victoria, Texas to Francis, Sr. and Dorothy (Leonard) McGrath.  He joined the Marines right out of high school. He served 4 years with the Marines and earned the rank of Corporal before his discharge. He was preceded in death by, Parents; Wife, Jenna McGrath; Stepson, Gary Davis.  Survivors include, Daughters, Charlotte Marion McGrath, Frances Jean Mills and husband, Jon; Stepdaughters, Karen Marine Naylor, Mary Bess Snyder, Lori Ann Gonzalez, Katrina Lynn Swinney; Stepson, Michael Lee Naylor, Jr.; Half-sister, Susan Overcash; Half-brothers, Randy Roberts and wife, Debbie, Mark McGrath.
To send condolences and sign the online guest book you may go to www.garrisonfh.net
Garrison Funeral Home, Garrison, is in charge of arrangements.